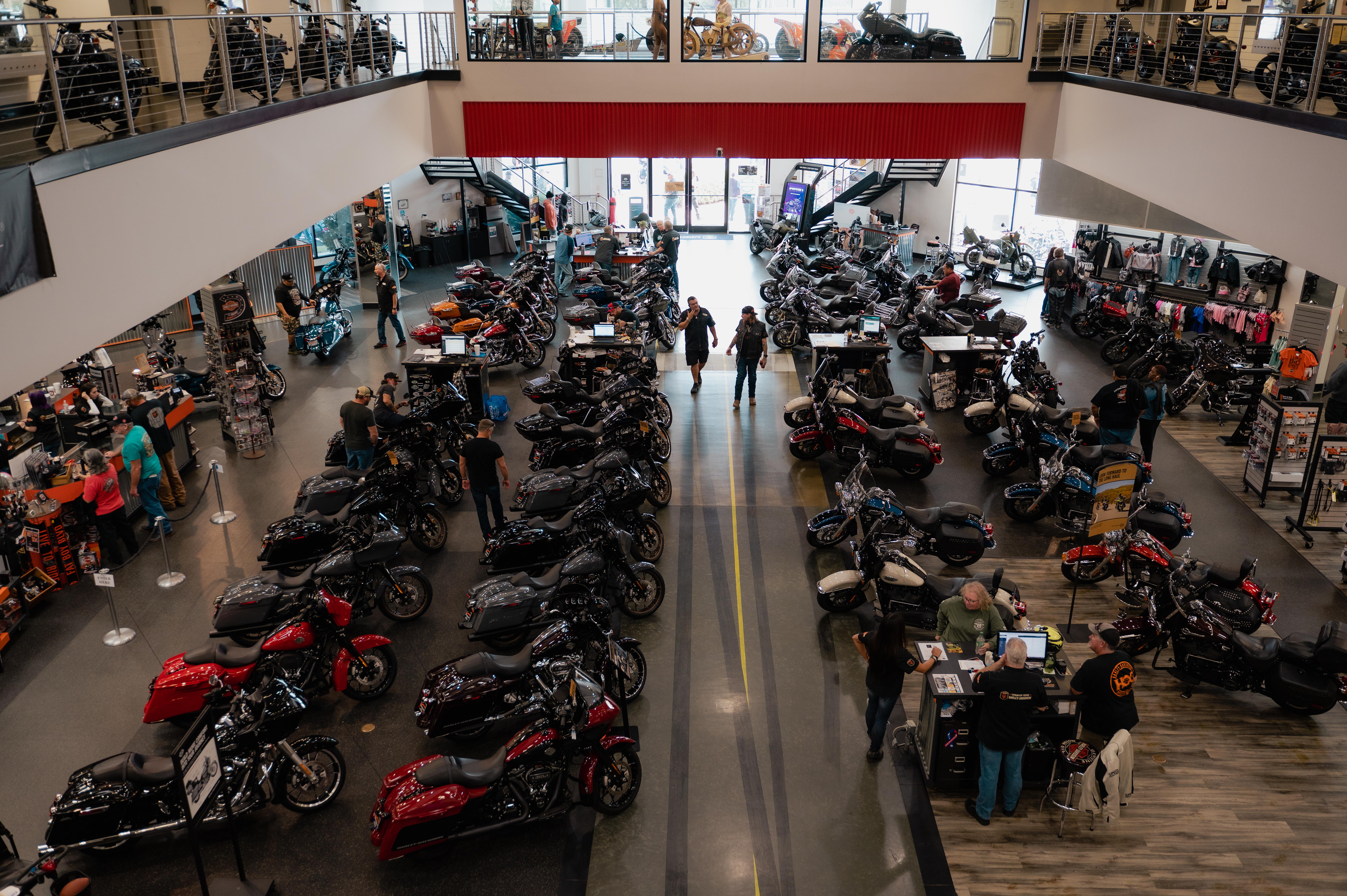 HOST YOUR EVENT AT TOBACCO ROAD H-D!
- - RIDE MEET UP SPOT – BBQ – FUNDRAISERS –
POKER RUNS – MEETINGS - ETC. - -
- USE TOBACCO ROAD H-D AS YOUR VENUE! -
*** NO COST ***
RULES AND RESTRICTIONS APPLY - CONTACT US WITH QUESTIONS
CASEY@TOBACCOROADHD.COM | 919-832-2261
OUTDOOR
Utilize a portion of our main parking lot to host your event. We will consider closing the whole parking lot for the right event.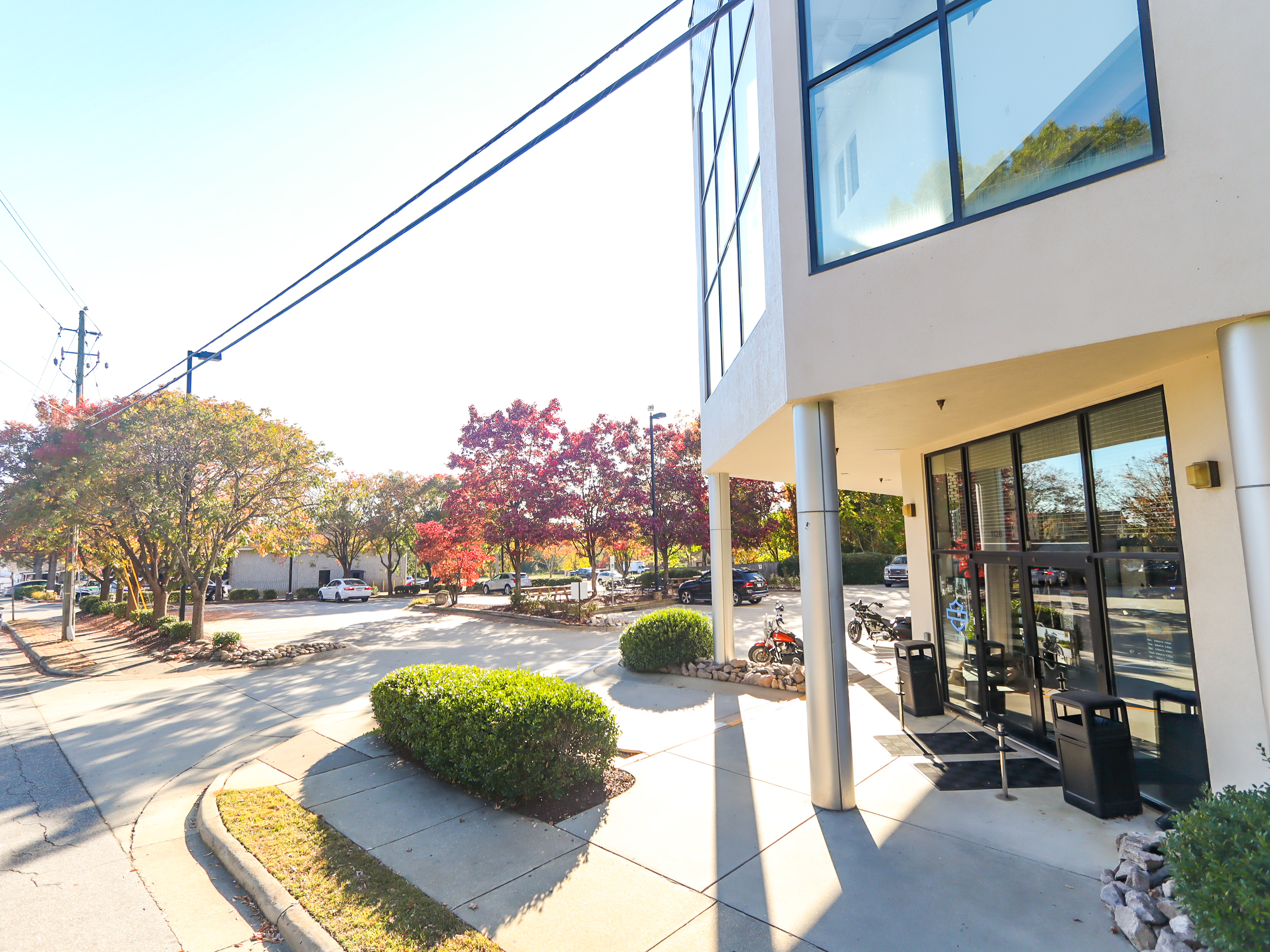 INDOOR EVENT SPACE
Have your event on our second floor in the HOG room. Open room with a warming kitchen. Maximum capacity is 75.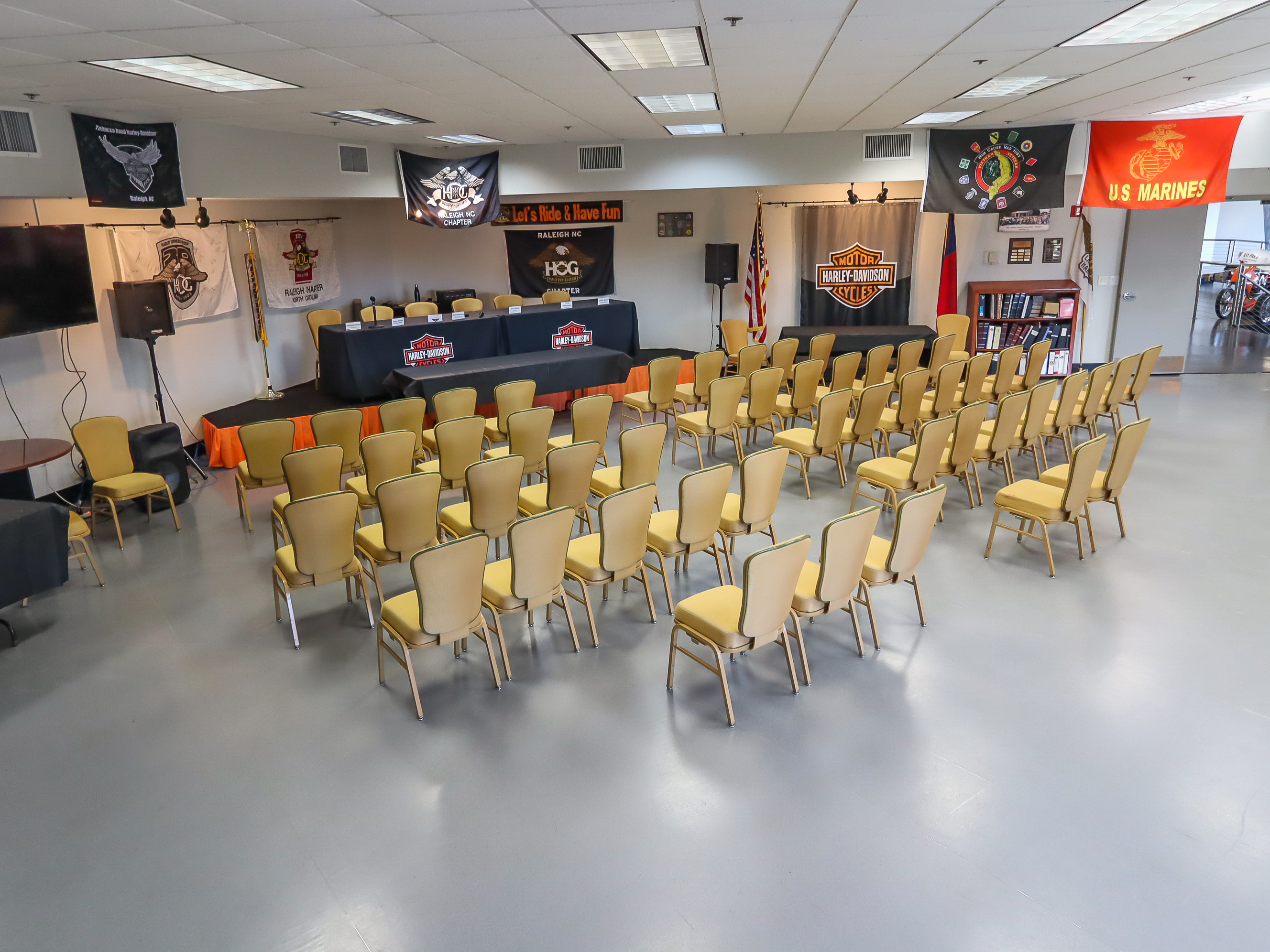 INDOOR CONFERENCE ROOM
Located on our second floor. Conference table with 12 seats - Maximum capacity 25 people.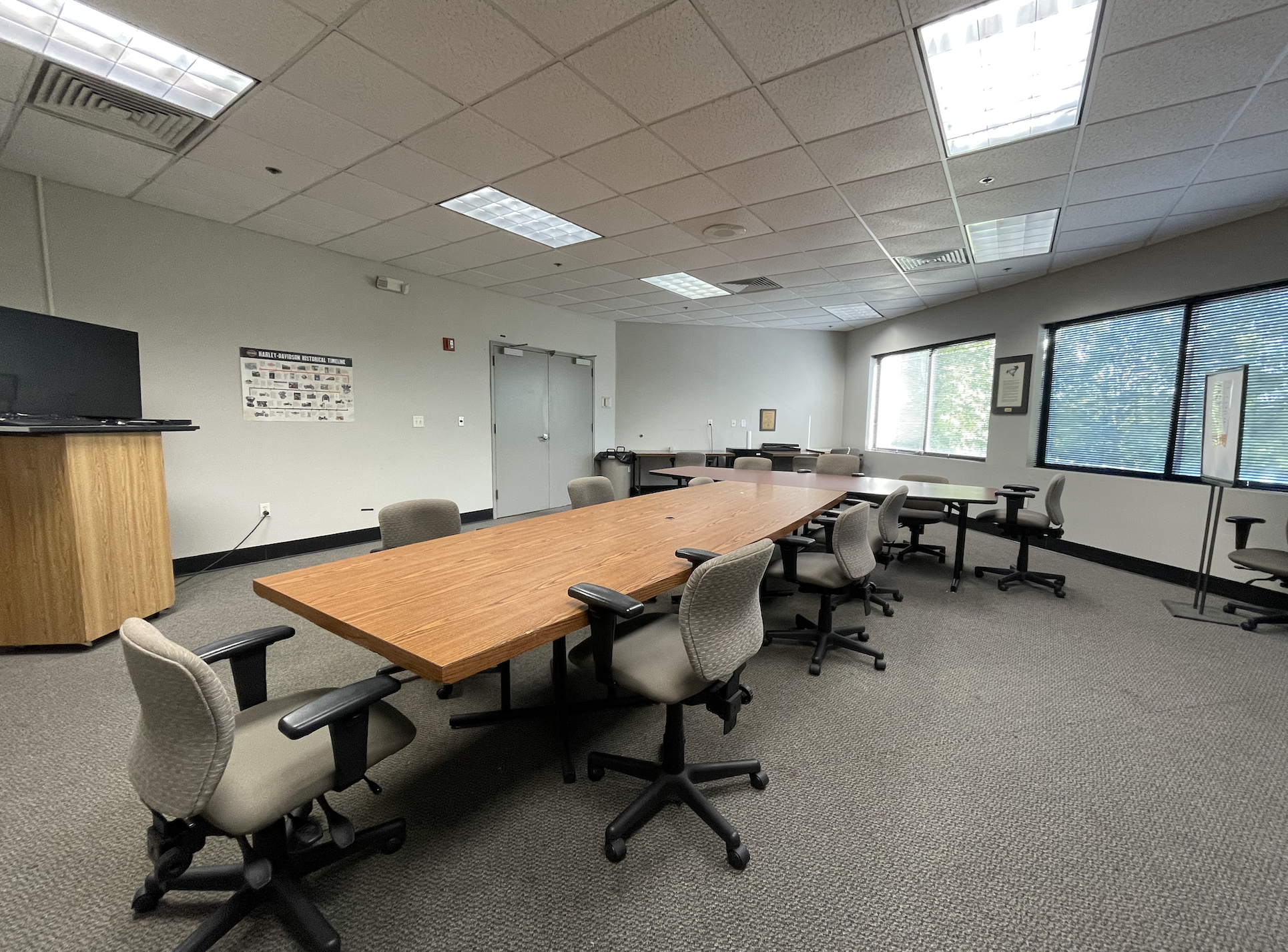 AMENITIES
One of three spaces
Access to audio and visual equipment (indoor locations only)
Access to free wi-fi
Electrical Outlets
10' x 10' Pop-Up Tents (Qty: 3)
6' Folding Tables (Qty: 12)
Folding Chairs (Qty: 40)
Trash Cans - Trash Bags Supplied (Qty: 5)
Coolers (Qty: 2)
Propane BBQ Grill (Qty: 1)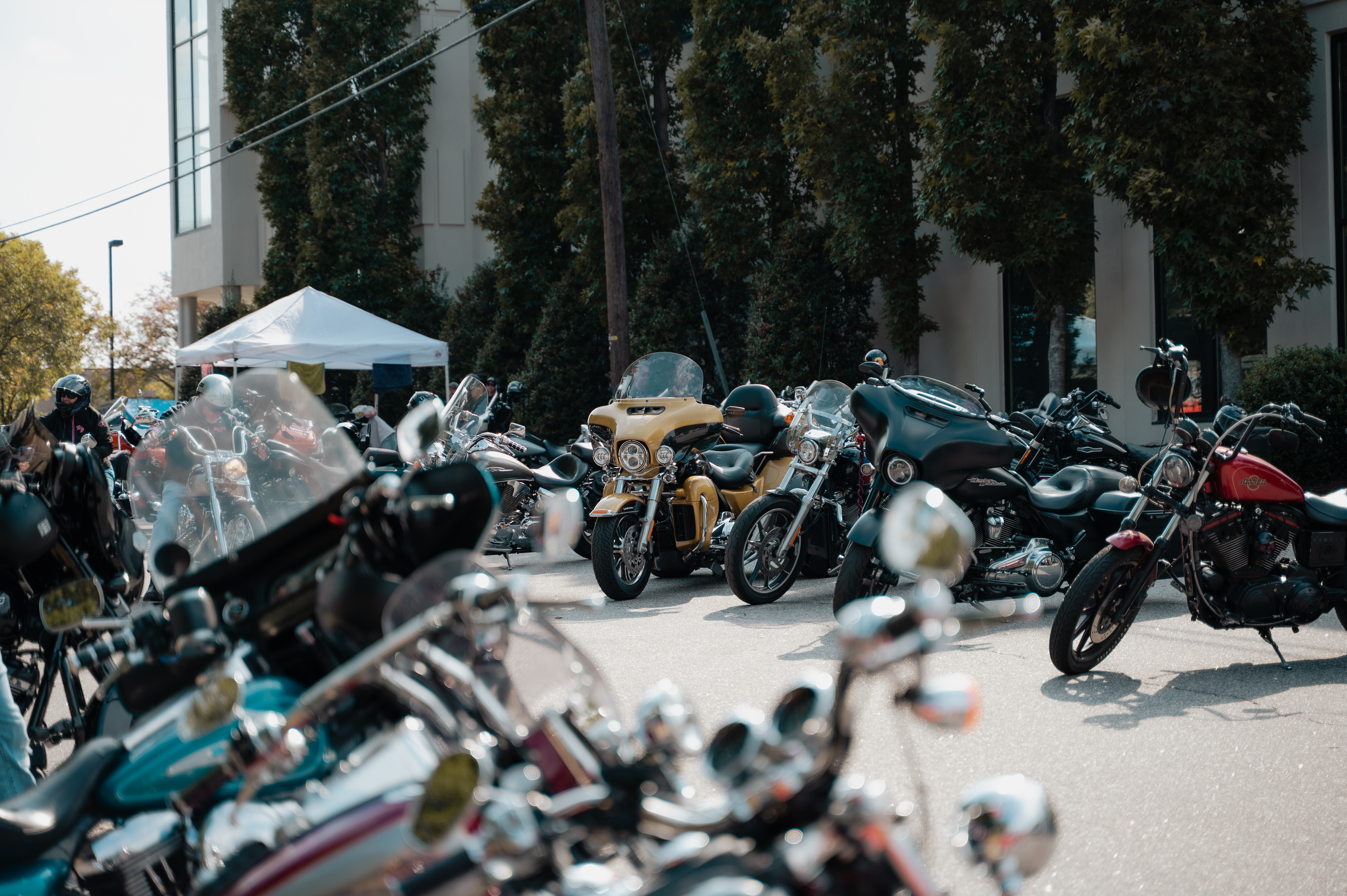 Take Advantage of Our Food Packages
If your event will be open to the public and you are willing to allow our employees to eat you can choose from one of our food packages. Provided free of cost but you will be required to do all food preparation, set-up, and clean-up .
- Grill out package - 40 hamburgers | 40 hot dogs | Hamburger and hotdog buns | Chips to go with
- Nacho Package - Ground beef, chips, nacho cheese, sour cream, and salsa
- Ice cream Package - Two tubs of ice cream and toppings
Bringing Food and Drinks?
We see typically 100-150 people through our doors on a given weekend day depending on weather and other factors. If your event is open to the public, be sure to bring additional food and drinks. Please note we can not guarantee the number of people through the doors.
Can you feed our staff too? On a given day we have about 25 staff members on hand. If you are prepared to charge no more than $7 per plate, we might be able to arrange to pay for our staff lunches.
Doing a Raffle?
We can kick off your raffle with a bang by offering a raffle prize or silent auction item! This prize would be determined by our Marketing department and valued at no more than $50.
Promotion Assistance:
We'd like to help promote your event to ensure it's success! If your event is open to the public, please send us a copy of your event flyer, links to any event pages, and event hashtags you would like us to help promote. Please note that advertisements must meet our standards.
Post on TobaccoRoadHD.com Event Calendar
Flyer posted in Tobacco Road H-D Customer Lounge
1 Facebook and Instagram post per month leading up to the event.
3 Facebook and Instagram posts during the week of the event.
Rules:
Generally speaking we have a few rules we ask your group to abide by. If you have ideas outside of what these rules allow, let us know and it's possible we can accommodate. If you do not bring up any specific concerns we are going to assume that your event will follow these guidelines:
Family friendly events only.
We cannot host events put on by motorcycle clubs which wear the 1% patch at this time.
No consumption of alcohol or drugs on premise.
All events must check with local laws to ensure proper permits are filed.
No on-site stunting, burn-outs, wheelies or other hooliganism. We're sure you're fantastic and nothing bad would happen but we're worried your cool-ness might inspire others that are less-talented to try something outside their skill set.
No use of area outside Tobacco Road H-D parking lot or building. Please respect our neighbors.
Clean up when you are done.
You break it, you bought it.
Vendors, music performances, entertainment and catering must be approved by the Tobacco Road H-D marketing team two weeks prior to your event.
All activities, including set-up and tear-down must take place during our normal business hours. Anything happening outside our

normal business hours

must be approved by the Tobacco Road H-D marketing team two weeks prior to your event.
We are only capable of handling one event per day. We are offering this on a first come, first serve basis. Check our

Event Calendar

for availability.