Season Opener 2023
at Tobacco Road H-D
Join us 11AM to 4 PM on March 25th for the official kick-off to the riding season and lead up to the 120th Anniversary celebration.
FREE GIFT
*While supplies last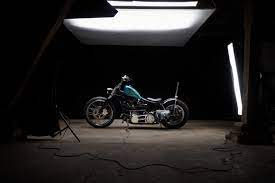 PROFESSIONAL MOTORCYCLE PHOTOGRAPHY
FREE motorcycle photography from 11AM-2PM. First come, first serve. Please enter the main parking lot from Grissom St. to reach the photo booth.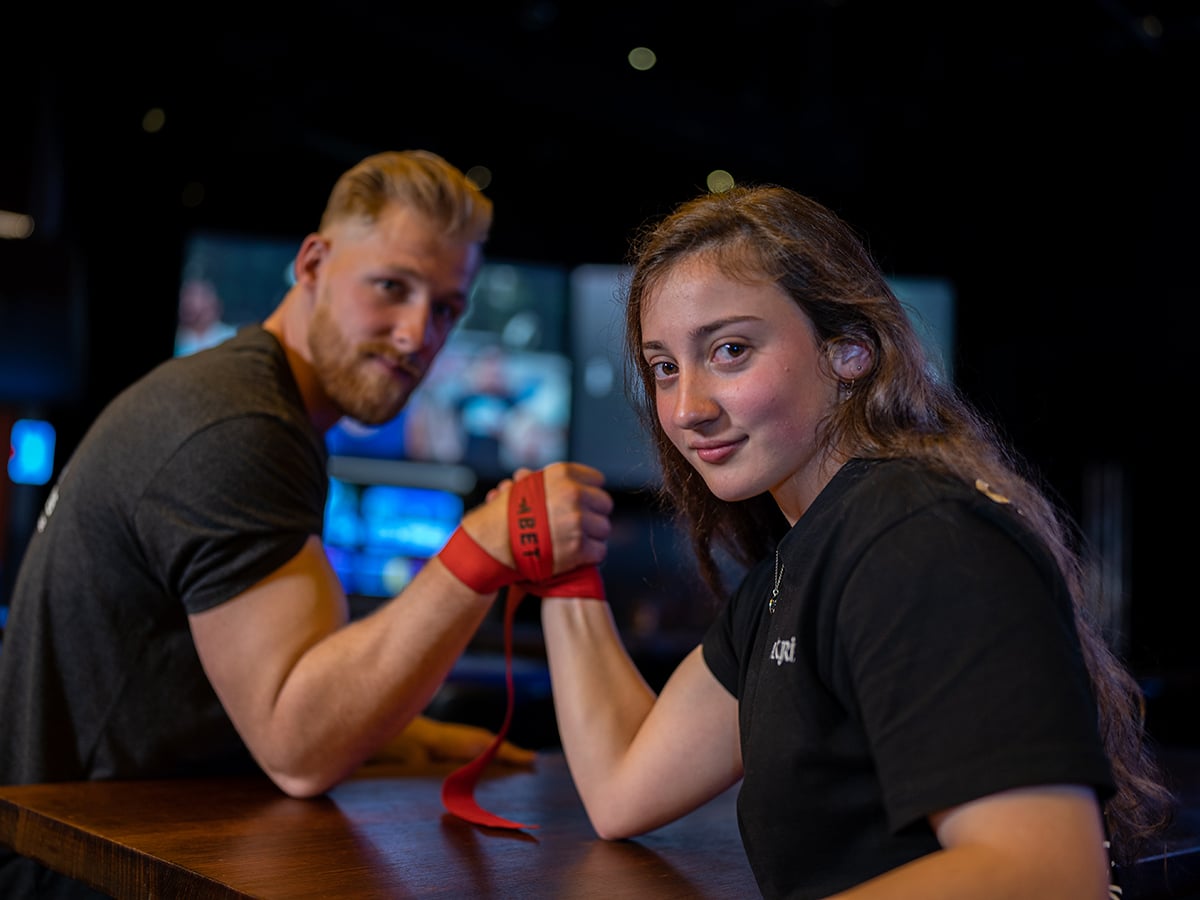 ARM WRESTLING COMPETION:
Think you have what it takes to win? If you do you'll take home a trophy and a $100 TRHD Gift Card for each the women and men's winners.
We will have a ladies tournament and a men's tournament. However, the winners of both (if they choose to) can compete for fun at the end.
1. Register at our front desk 2. Show up to the "Ring" at 2PM 3. Competition starts at 2:30 4. Win and move on 5. Last person standing wins !
SCAVENGER HUNT
Take part in the dealership scavenger hunt and get a gift from Harley-Davidson upon completion.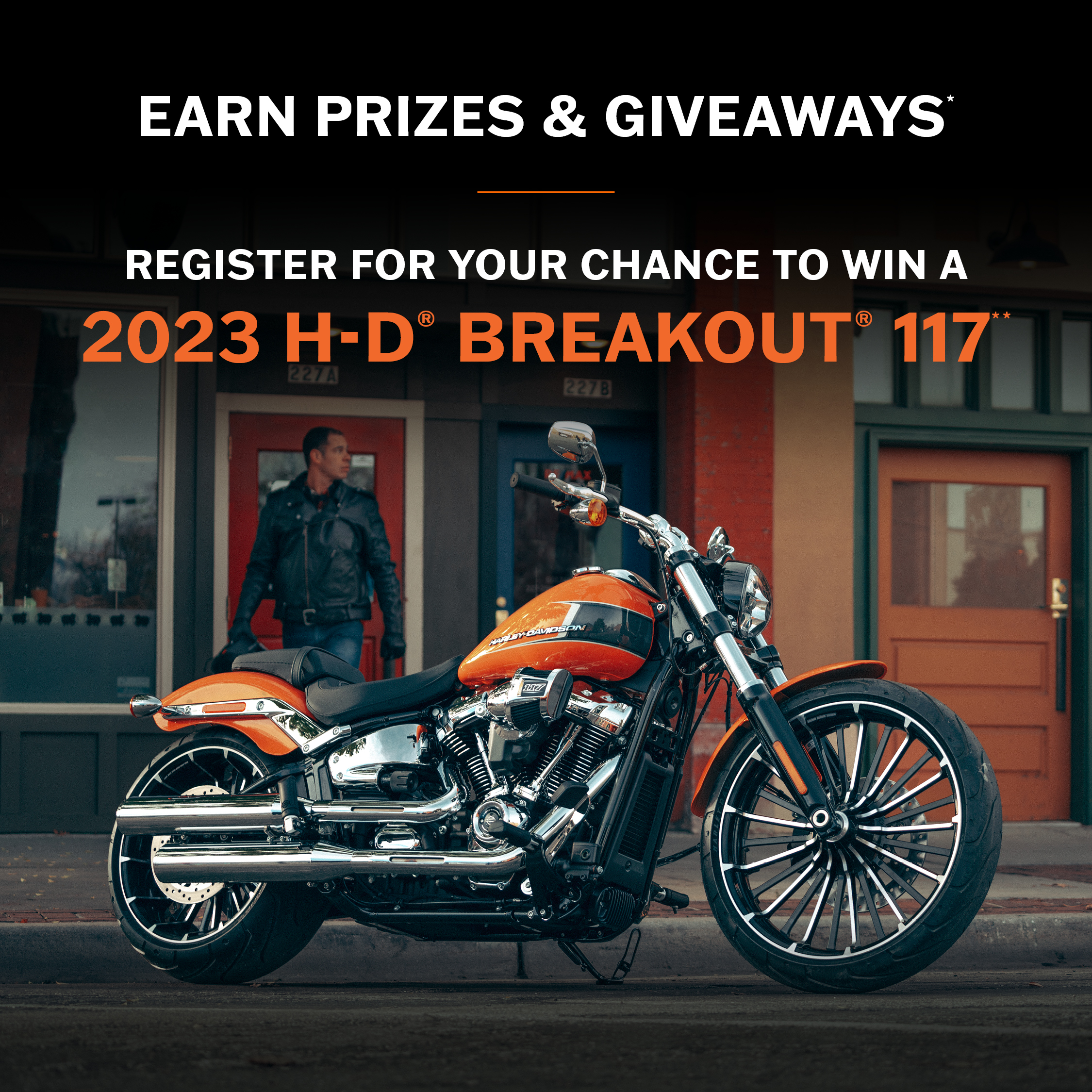 We'll get you registered to win this 2023 H-D Breakout 117
VENDORS
Come out and be a vendor at our Season Opener Event
Vendors will be set up Saturday 3/25 11AM - 4PM
Set up starts at 9AM
Vendors who come out to the Season Opener will be given a free spot for our Parts and Arts Swap Meet on April 8th.

Contact our vendor coordinator at (919)832-2261 or email casey@tobaccoroadhd.com with questions.

** Please note** we are not accepting vendors who do not actually sell items. Spots for charity vendors are limited and may already be filled up. Please contact us before registering if you are associated with a charity.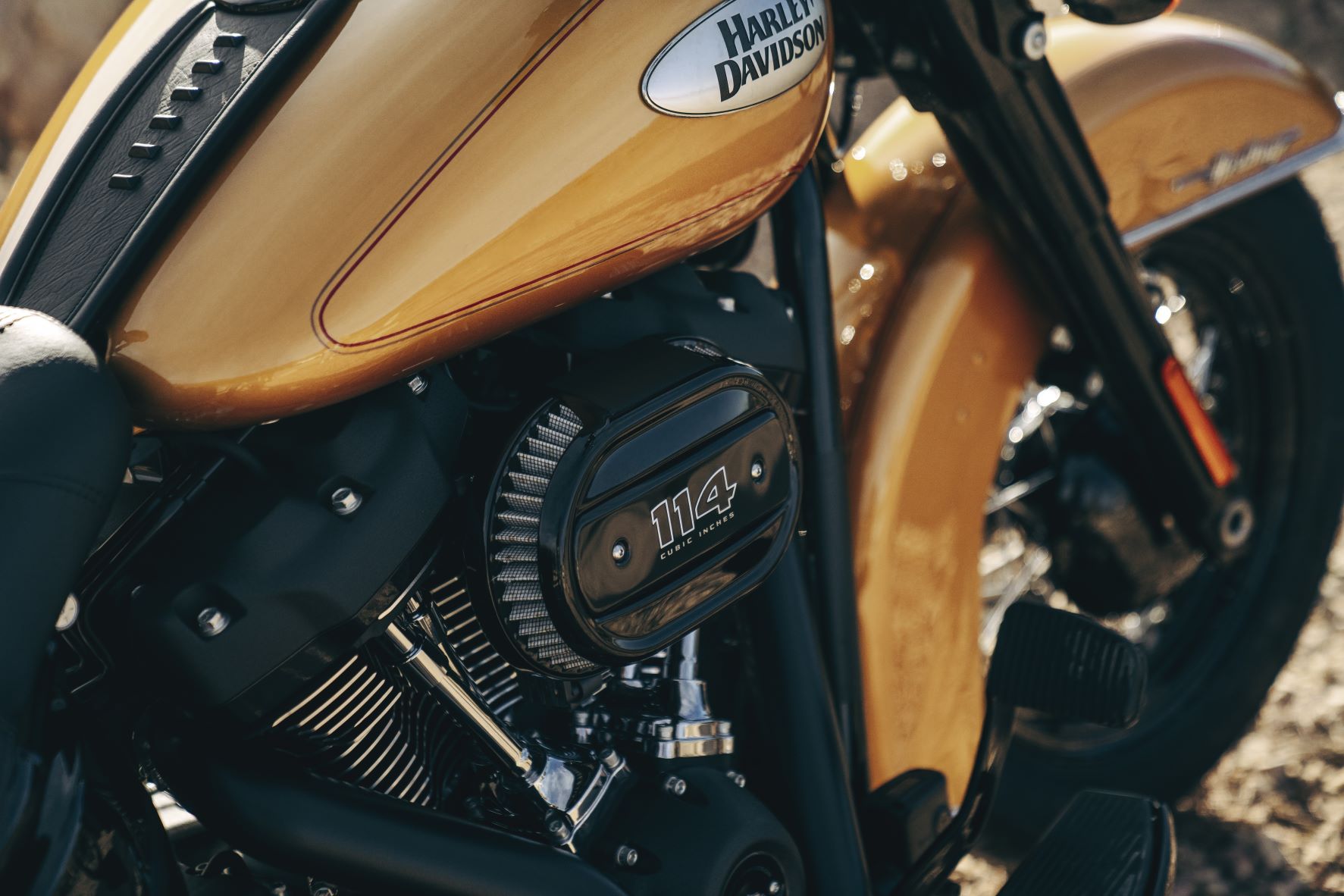 MARCH PROMOS
Our Season Opener is the perfect time to take advantage of our In- Store Promotions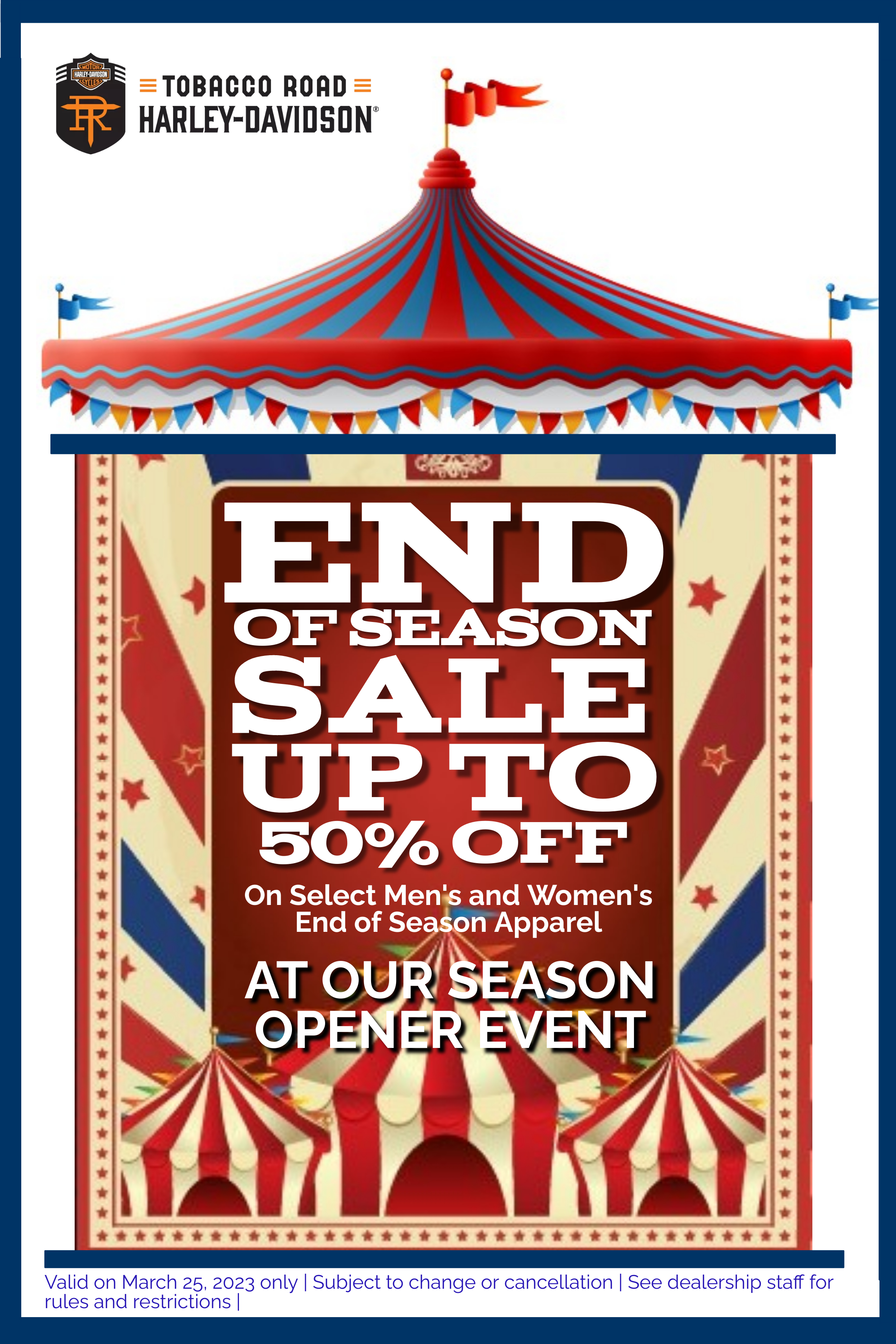 BIKE DEMOS
Come test ride. Don't have your endorsement yet? No worries, you can try out the Jumpstart where you get all the feeling of riding without actually being on the road!
#EveryoneRides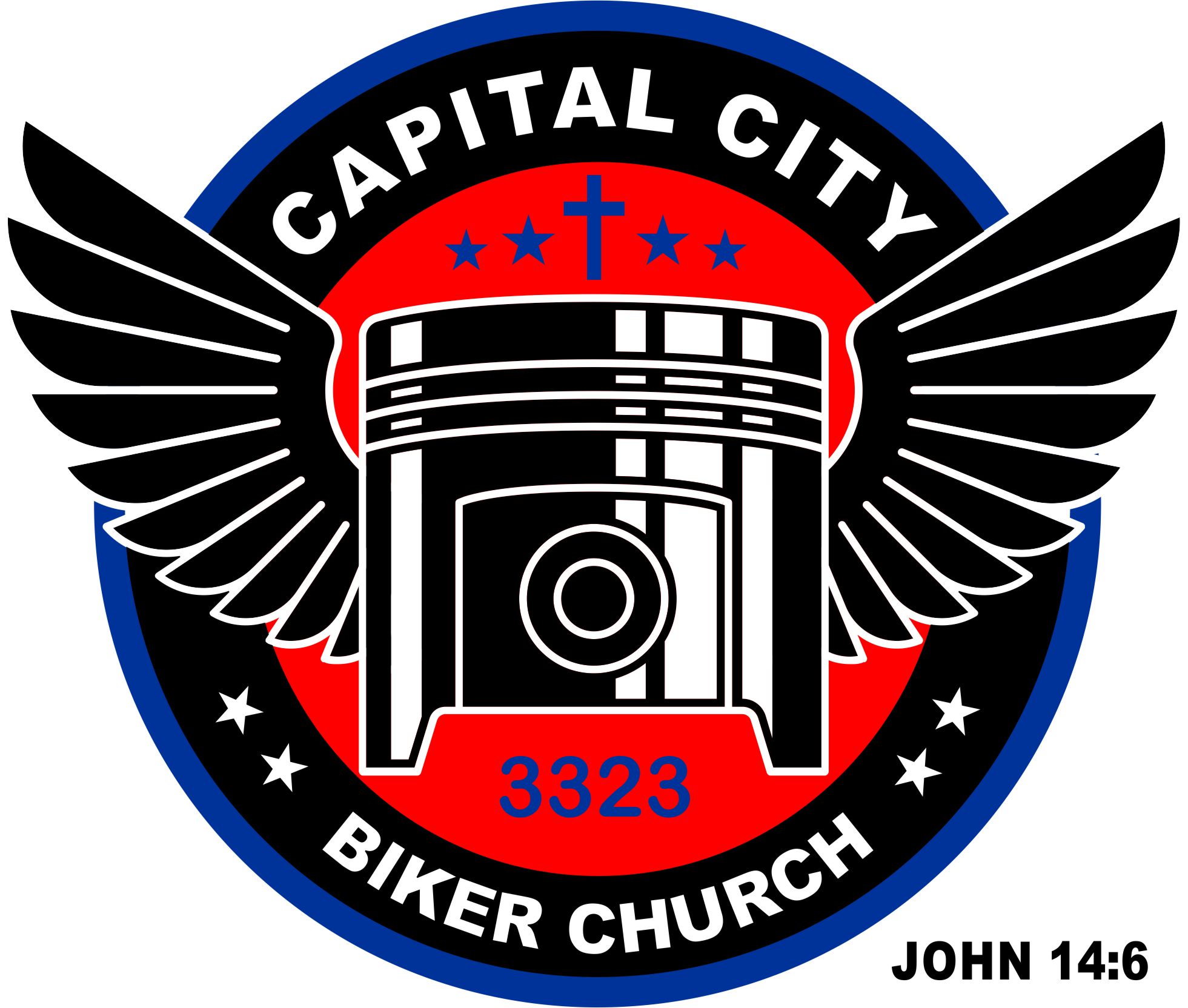 BIKE BLESSING
Come have your bike blessed by Capital City Biker Church. Not Religious? See it as a Guardian Bell of sorts.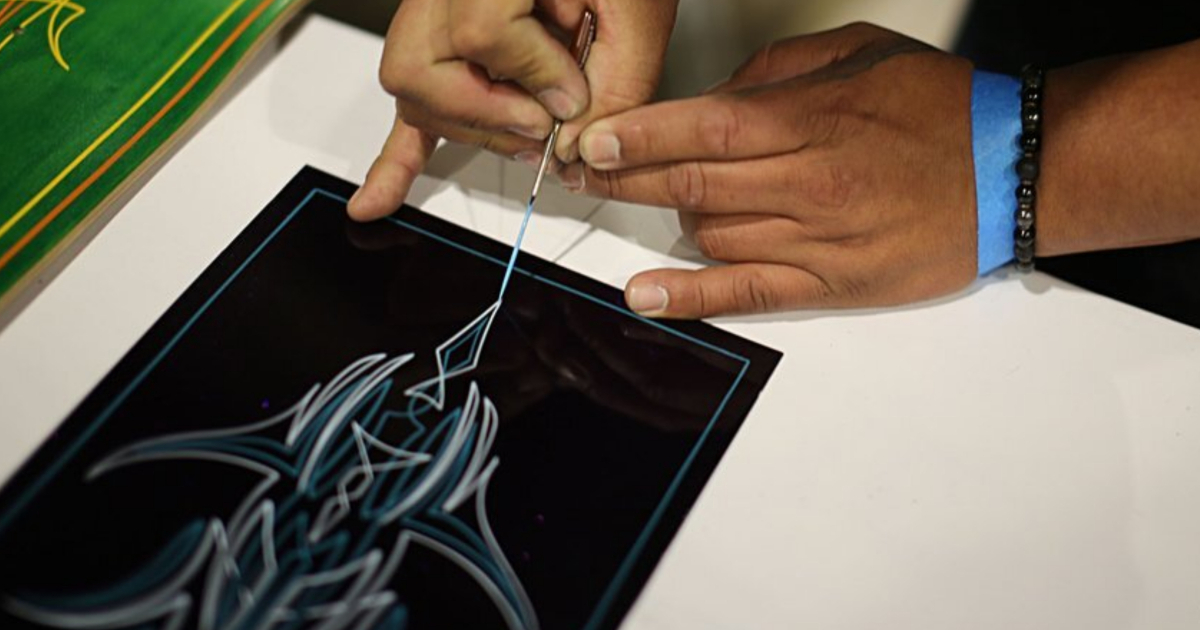 PINSTRIPER
Dennis McGoldrick will be on hand to tackle those small jobs or discuss future projects.
American Legend Detail
Veteran owned motorcycle detail service.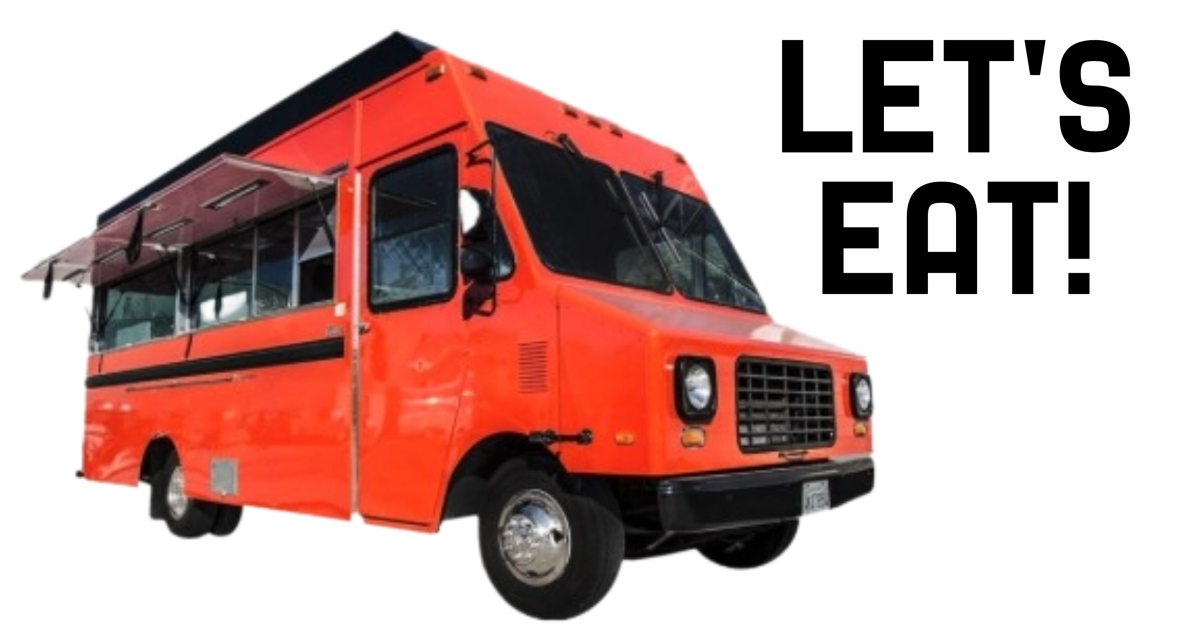 DRINKS
Free drinks will be provided.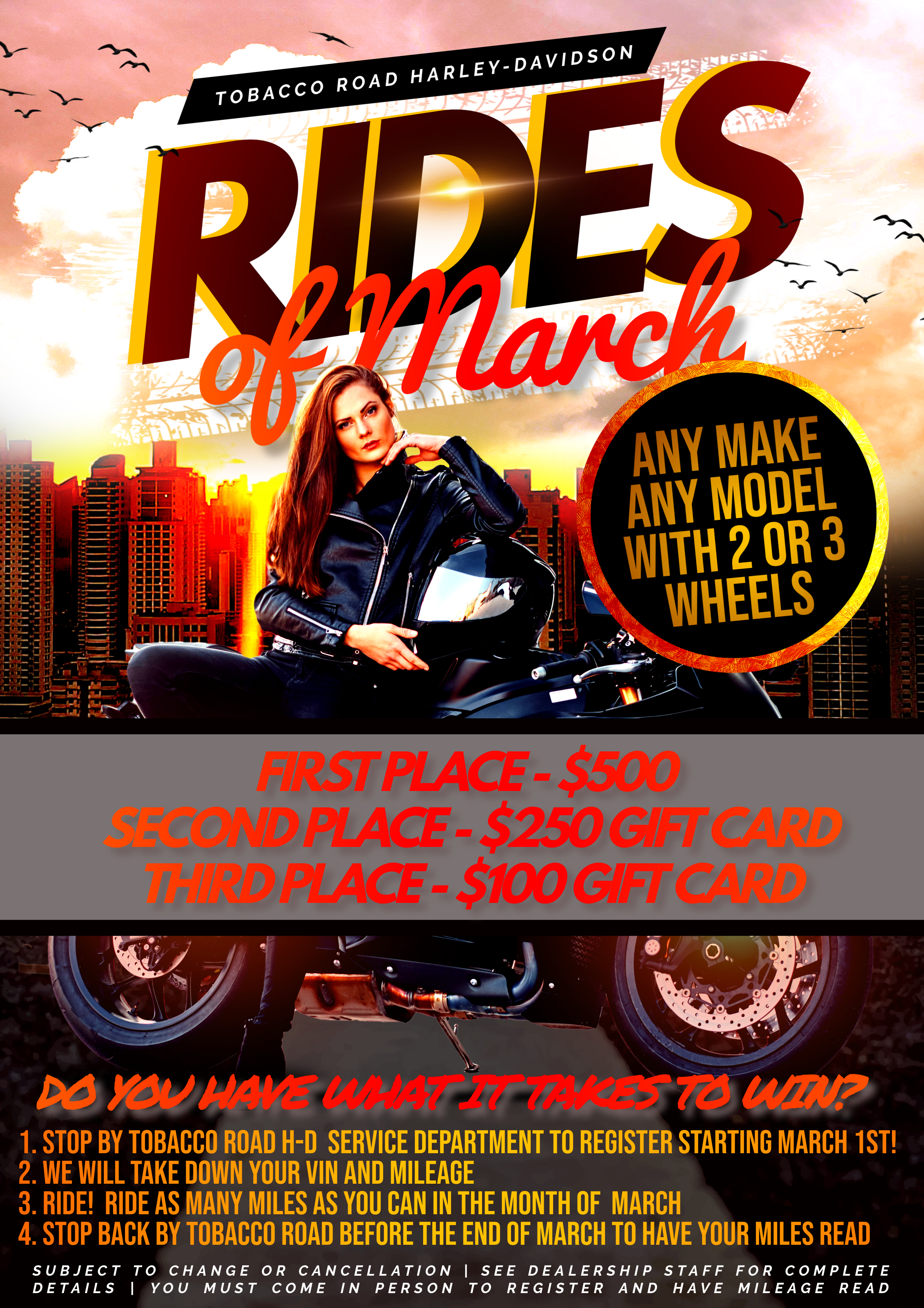 Have your miles logged at our service department.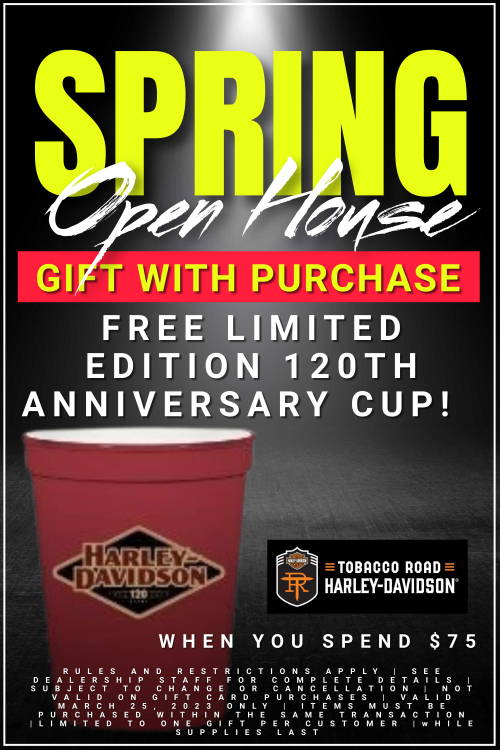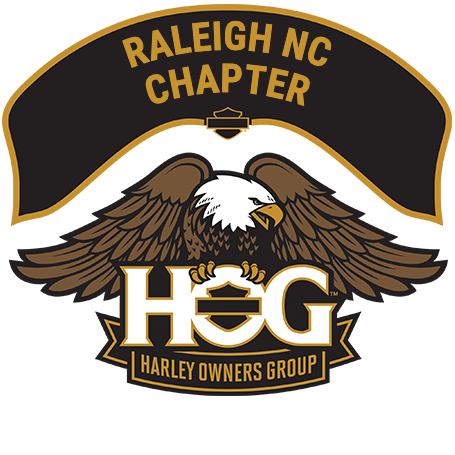 50/50 Raffle brought to you by Raleigh HOG. See their tent for tickets! Find out more about our HOG Chapter Here.
PARKING
There is absolutely NO parking in the Caraleigh Neighborhood behind the dealership. Any vehicles parked there will be ticketed and towed.
Bike Parking -

Bikes may park on the street in front of the dealership

Car Parking

We highly suggest riding if possible, however, there will be limited car parking in our gravel lot

Handicap Parking

We will have several handicap spaces in our main parking lot at the corner of South Saunders and Grissom streets.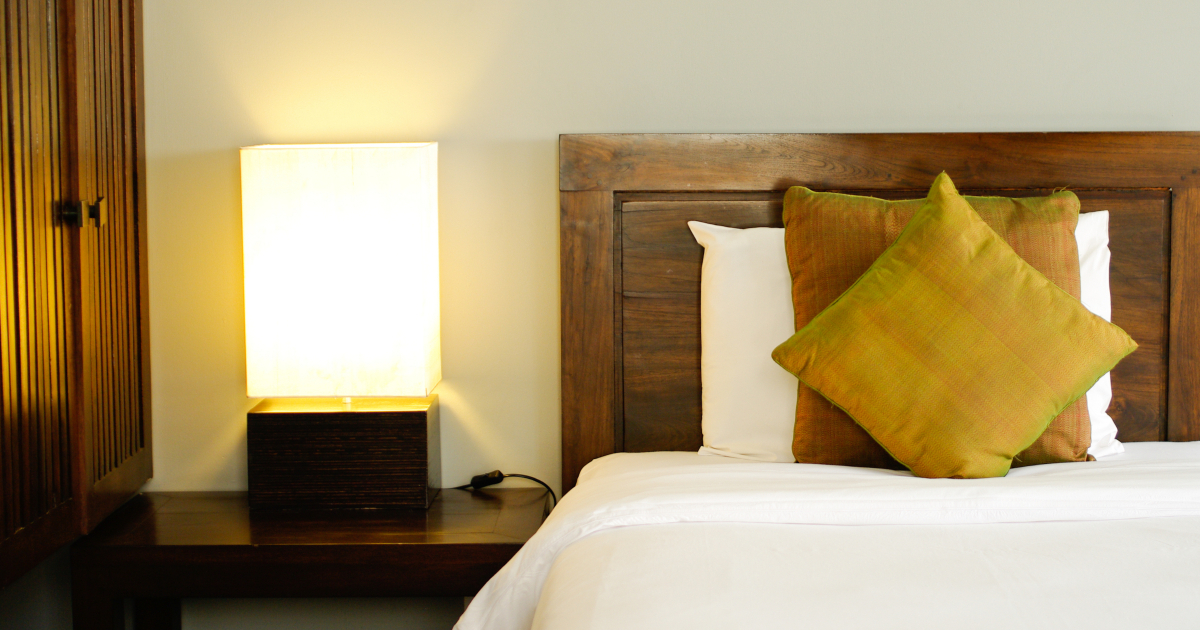 LOCAL LODGING
There are many more hotels in the Raleigh area! If you are traveling from further away and want to make sure a hotel is in a good area feel free to give us a call at 919-832-2261.
LOCAL ATTRACTIONS
Check out VISIT RALEIGH for more information about what else there is to do in this area!